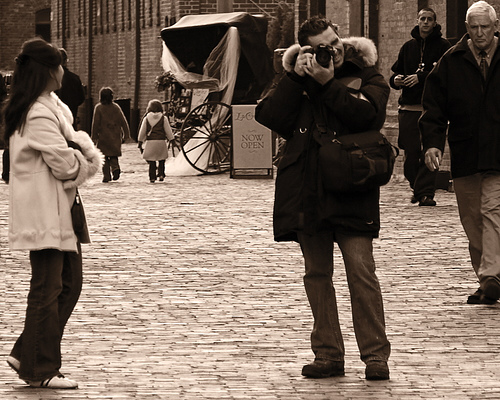 A traveler's digital pictures are one of the most valuable pieces of data they carry, but typically the least backed up and protected files in your possession. Much like backups of your laptop, it takes a disaster for most people to start making copies of their data.
Travelers in particular tend to get complacent from the often hectic pace of travel. You can, however, minimize the impact of a bad break by extending your data trail so you don't end up regretting not taking an extra minute a day to save your precious photos.
Whenever You're At Your Laptop, Upload Your Memory Card
No matter how tired or jet lagged you are, anytime you sit down in front of your laptop it's critical you upload your camera's memory card. Don't waste time or make the task arduous by editing or labeling any of the pictures. Just copy them over and save any corrections and changes after your trip. The important thing is to have a backup in case your camera is lost or stolen, you only end up losing a day's worth of pictures.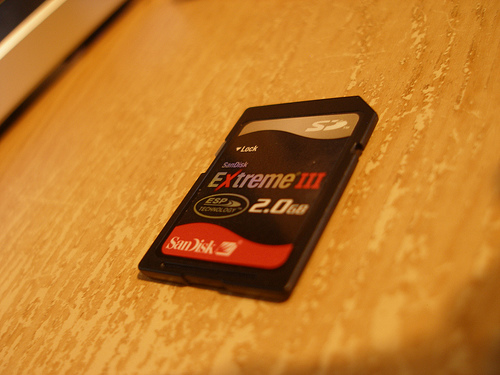 Remove Your Memory Card In Transit
Whenever you pack your camera up to move from one destination to the next, it's a good idea to keep your memory card on your person. They go through security lines and are small enough that a pickpocket wouldn't be able to easily snatch one out of your front pocket.
This way, at least if someone makes off with your camera from your bags, you won't be missing any pictures.
Quick Offline Backup
There are several ways to quickly get your pictures that are backed up on your laptop over to other offline storage space for a more robust protection plan.
Copy To A USB Drive Or iPod – Even if your thumb drive isn't large enough to handle all of you pictures, you can use it to save your favorites or ones with most sentimental value. You can also transfer data to your iPod as another storage device.
Shrink And Send – Using Crashplan, you can sync two folders, one on your laptop to another laptop carried by a friend or partner, or on a computer you have back home. Set this up separate from any other backups you may have. Every time you move pictures over to your laptop, create low resolution versions for your backup folder which might make it quicker to get them stored online.
Use Picasa Web – Backup and share your files with this Google service recommended by Akila.

It may seem overly paranoid to use offline backup for your pictures, especially after you've backed them up to your laptop. Remember however, if you backpack is stolen or damaged you might lose your laptop as well.
Don't Delete Pictures From Your Memory Card
In an effort to stay organized, it's easy to delete data, like your pictures from Chile, off your camera before you've had a chance to back it up. Even after you backup your photos, keep them on your memory card in case of a hard drive crash or some other mishap. Rather than backing up your pictures, your pictures become the backup.
Of all the data I've ever lost over the years, it's the pictures that still sting. By backing them up in multiple places, you can ensure you're less likely to lose more than a couple of pictures in the worst case scenario. What are some of the ways you backup your pictures while traveling?
[photos by: Metrix X (man holding digital camera), jami3.org (SanDisk SD card), (R) DS (panoramic pictures)]