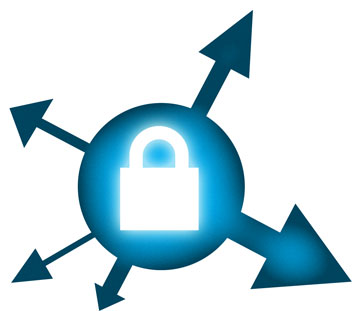 Most connections to popular websites, like Facebook and Twitter, are not encrypted, meaning that passwords, pictures, and data sent across them can be intercepted easily by anyone with basic eavesdropping software. These sites, and many others, do however offer SSL-encrypted versions of all their pages (HTTPS instead of HTTP) and the Firefox plugin HTTPS Everywhere can enable all of them with little effort.
Download And Install The Plugin
Luckily this process is very simple. Just visit the HTTPS Everywhere homepage, and click the large "Install HTTPS Everywhere" button, then restart Firefox.
Adjust The Settings As Needed
By default, HTTPS Everywhere will force your browser to go to the encrypted pages of the most popular websites (i.e. Amazon, Facebook, Paypal, Washington Post, etc.). You'll notice that an "S" will be added to the end of each "http(s)" letting you know the connection is secured.
This shouldn't interfere with any of your browsing but you can always switch the plugin off for certain sites by going to, in Firefox, Tools > Add-ons > HTTPS Everywhere > Preferences.
Other Good Uses Of HTTPS Everywhere

Obviously it's a good idea to encrypt your passwords in transit, although on sites that allow it, HTTPS Everywhere also encrypts the entire content of the pages you're viewing. Something that could come in handy when checking out newspapers, forums, and other websites in countries with there might be strict control of online content or censorship. In those cases, I'd recommend downloading Hotspot Shield and using it in conjunction with HTTPS Everywhere for a more inconspicuous and secure connection.