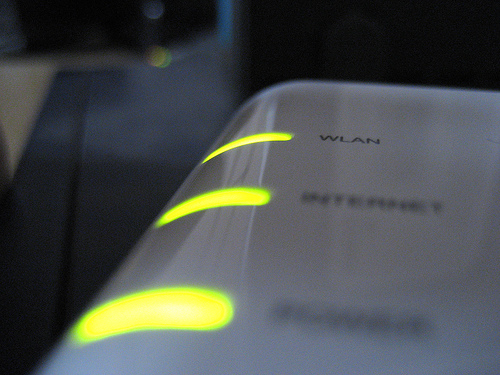 Hostel routers are often poorly maintained and require the occasional restart by staff who might not get to it before your departure. This is a quick and simple way to try and restart a hostel wireless router to improve your Internet connection and remedy many common connectivity issues.
You'll also find this technique works well at home or on many wireless routers, whether they're in hostels or not.
Note: Keep in mind that meddling with any router you don't own isn't likely to make you any friends with management, so use this technique at your own discretion.
Find The Wireless Router IP – Don't be scared off by that line of technical jargon, it's a very easy check. Each wireless router has an internal address, to find yours out, first connect to the network.

Windows users, Start > Run > "Cmd" > ipconfig (then jot down the "Default gateway" number).
Mac users, System Preferences > Network > Airport > TCP/IP (you'll need the "Router" number).

Type This Address Into Your Web Browser – Like you would any URL, type in the router IP address (i.e. http://192.168.1.1)
Use The Default Username And Password – Depending on the type of router you're dealing, you should try the default passwords. If that doesn't work, try the name of the hostel, with some common variations like "Cool_Hostel" or "CoolHostel1".
Did It Work? – Now, assuming you're successful, all you have to do is click "Apply" or "Save Changes" on the first screen displayed, without making any changes.
Those 4 steps should be enough to get the wireless router restarted and you on to a firm and functioning Internet connection. This trick won't work everywhere, especially not in places using decent passwords, but you can give it a shot before attempting to further hack the wireless network.
[photos by: Chris Campbell (wireless router)]