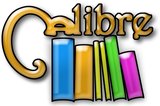 The free program Calibre adds new dimensions to your e-reader, whether it's a Kindle or Nook (among many others). Aside from organizing your ebooks, PDFs, and Word documents, Calibre can be configured to download RSS feeds from popular websites (like the Washington Post) or your favorite travel blogs. Calibre adds a wonderful interface to both the most popular e-readers (Nook and Kindle) which don't come with their own.
Convert eBook Formats
This is where Calibre shines, whether you've got an e-reader or not. Since both the Kindle and Nook can only read certain ebook formats that don't overlap between the two, Calibre can jump in and convert between just about any two file types. (For example the Kindle can't read ePub format and the Nook doesn't understand .txt files.) You can also use Calibre to read ebooks right on your computer.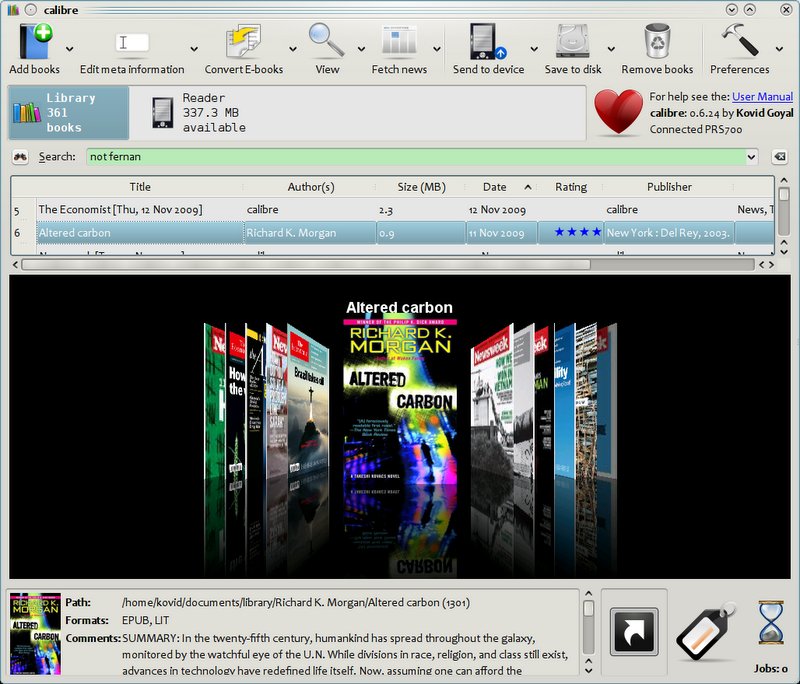 Download RSS Feeds
Calibre has an integrated number of popular RSS feeds from news and entertainment sources from around the world. You can configure Calibre to download the feeds daily, weekly, or at whatever interval you like. Calibre also does the job of cleaning up older feeds after a number of days you specify. This feature is particularly handy if you want to read the New York Times or CNN's website from 30,000 feet without having to pay for a digital newspaper subscription from Amazon or Barnes & Noble.
You can also have new RSS feeds or ebooks emailed to you as well.
Other Calibre Features
Calibre gives you access to a content server so you can access you ebook collection from anywhere. The content server can also be accessed using Stanza, so you can read or save your ebooks to your iPhone, iPadd, or other portable device. Calibre fills a niche which most e-reader manufacturers have surprisingly been reluctant (or ignorant) to occupy.
Calibre is a free download for Windows, Mac, and Linux that manages your ebook library, allows you to convert between formats, and manage what books end up on your e-reader and stay on your computer after you're done reading them.