Travelers are often weary of tap water when traveling internationally, for the practical reason of protecting their bowels from bacteria and pollutants. Free site Can I Drink The Water lets you know in which countries you might be able to drink from the tap – and others where you better stick to the bottled stuff.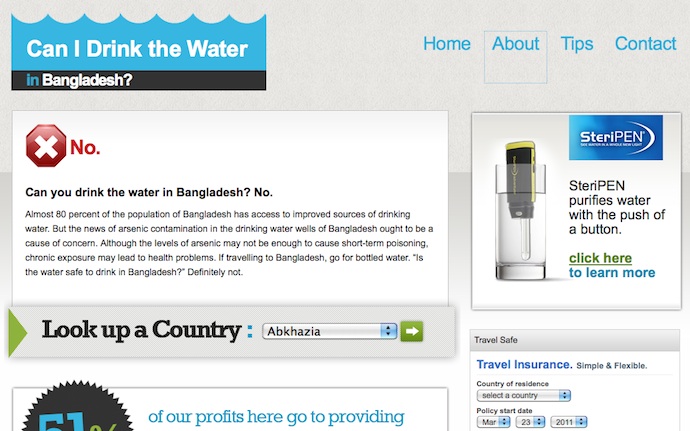 Can I Drink The Water has a very simple design and covers just about any country you could think of. While the site doesn't cover regional variations in the quality of water in a country, or have an option to search by city, it can give you a good idea of how drinkable the H2O will be. Each country listing also comes with a small blurb of practical information about drinking the water in, say, Ecuador.
In addition to being a handy resource for travelers, Can I Drink The Water also helps improve the quality of those drinking it in developing countries by donating 51% of their advertising revenue to charity: water.