When traveling between time zones it can be difficult to coordinate something as simple as a Skype call due to unfamiliar time differences. While there are a host of various time difference calculators online, perhaps the easiest one to use is World Time Engine. The simple web tool lets you enter in two cities (with auto-fill assist) to get the local times in each.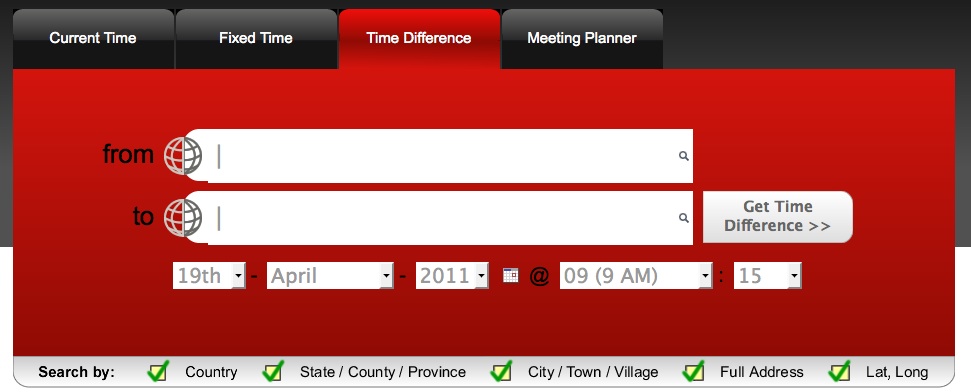 The lack of clutter on the homepage as well as on the results makes World Time Engine easier on the eyes and less cumbersome to navigate than many other alternatives (that pop up high on Google searches).
Time zones are the sort of thing most travelers don't bother about – until they've got to coordinate with someone else in an unfamiliar one. For those times when it becomes necessary to fiddle around coordinating times, you'll probably shave quite a few minutes off your frequent traveling years by keeping World Time Engine in mind. To further boost your temporal tactfulness, Firefox users can download FoxClocks to keep an eye on shifting world times.