Both the Kindle and Nook are excellent reading devices as you can see in the full comparison of the traveling e-readers. Several recent changes to their pricing structure and a new Nook Wi-Fi make the choices enticing, but there are a few key differences, especially if you spend much of your time outside of the United States.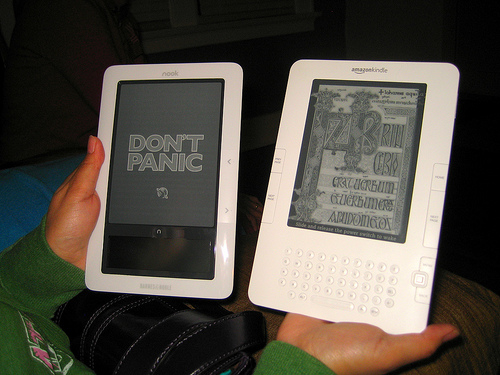 [6/22/10]: Latest prices (in the US) are Kindle 2 $189, Nook $199, Nook Wi-Fi $149
Purchasing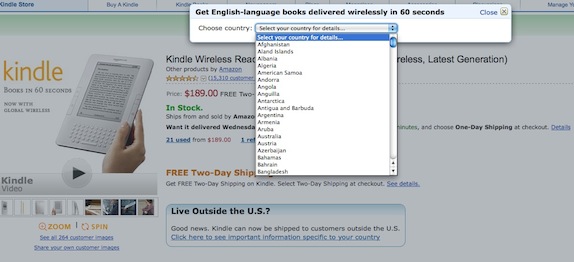 Kindle: Amazon sells the Kindle in more than 100 countries and can ship to all of them for an added average cost of $30. You'll want to check and make sure your country is on the list. For example, Turkey is not. Also, if Amazon doesn't ship Kindle to a particular country, they also won't let you by ebooks from that country either (I'll discuss ways to get around that in later in this post).
Nook: Only ships within the United States and the ebook store is also limited to the US.
Nook Wi-Fi: Ships internationally and registration of a Nook Wi-Fi opens up the international store. No word yet on what restrictions will be in place, as soon as I find out I'll be sure to update this post.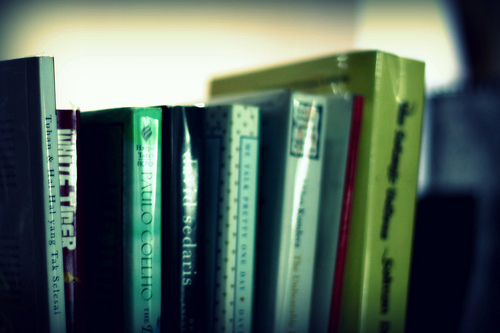 Connectivity And Online Stores

There are two possible ways these ereaders can connect to their online stores, allowing you to purchase books directly from the devices themselves. 3G, which is basically what cell phone networks use – and good old wi-fi wireless you're already familiar with.
Kindle: Only has 3G capability but they don't charge you for it with a monthly subscription or otherwise. Kindle's 3G is accessible from the US and over 100 countries although if you purchase books from overseas there is often an additional $2-4 charge tacked on to ebooks.
Nook: Has both 3G and wi-fi connectivity, but the 3G network only works within the US (due to licensing restrictions). While the 3G situation may change in the future, you can still connect to the Internet with any wireless network you have access to. The Nook also has a built-in Web browser as well for surfing – but keep in mind – you can't use either the 3G or wireless of Nook to purchase ebooks from outside of the US without the use of some free third-party software.
Nook Wi-Fi: The new Nook Wi-Fi ditches the 3G but also sells for $50 less than a full-fledged Nook. Since the 3G doesn't work overseas and you can now purchase ebooks internationally from the Barnes & Noble store (if you have a Nook Wi-Fi, not 3G Nook), those living or spending a lot of time abroad won't miss it.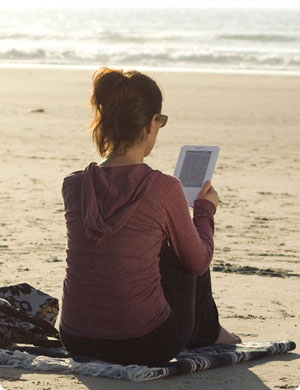 Getting Around The Restrictions
Both Amazon's and Barnes & Noble's ebook stores have some amount of international restrictions placed on them. Either you'll be paying a bit more to buy books abroad or won't be able to buy books all together but fortunately it's a problem that's easily remediable.
These hacks will only work for the online store.
Proxies
You can install the free program Hotspot Shield to get around regional restrictions and make it seem as if your computer is browsing the Internet from the US. (Both Amazon and Barnes & Noble don't care what your credit card address is. It can be outside of the US.)
Family And Friends
You can always give them access to your online store or use LogMeIn to connect to their computer in the US to borrow it. Purchase and download your ebooks from there and email them to yourself. Once you receive your ebooks, you can transfer them to your ereader by plugging it in to your laptop with a USB cable.
Focus On The Device, Not The Connectivity
Most people don't purchase ebooks directly from their ereaders, and even the Nook isn't really designed for Web browsing. You're much better off choosing an ereader based on price, features, and books available since you can access their US online stores from just about anywhere and most likely won't miss the 3 extra minutes it takes to find and download a new ebook to your device.
[photos by: Samuraijohnny (Kindle and Nook), Trugiaz (bookshelf), GoXunuReviews (reading Kindle on beach)]