These simple iPhone apps for travelers are the ones you'll keep clicking on over and over as you travel around the world. They don't have too many bells and whistles but they get the important jobs done and do them well.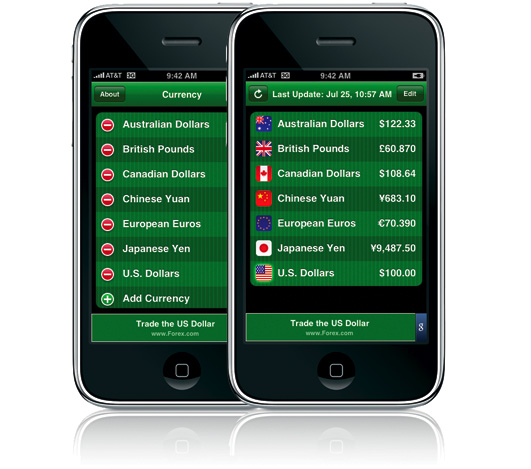 Currency
It does what the name implies. The Currency app gives you real-time exchange rates for over 90 currencies. You can add as many as you want at a time and see how the rates vary between your current and next stop. The Currency app doesn't do much else although it comes in over 15 languages. Also, if you find a currency that's not supported by the app, you can email the developers who will add it in their next release.
iTranslate And PicTranslator
iTranslate uses the Google translation engine to give you quick translations between any combination of Russian, French, English, Spanish, or German. It reduces the amount of time it would take to go to Google and do it yourself. While I'd prefer iTranslate to have more languages, it's quick and those languages cover a large part of the world.
Alternatively you can try PicTranslator which lets you translate text from pictures you take. You can use it to translate menus, road signs, or newspaper headlines. It's not free ($1.99 per language or $4.99 for all of them) and a tad slow but serves a very useful function, especially in restaurants.
Skype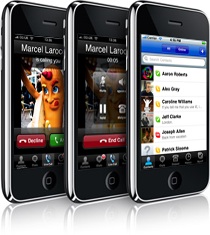 Skype is one of those programs that is great in its full version and just as handy in a mobile version. You can use Skype iPhone app to makes calls, receive texts, and more to use your iPhone without breaking the bank. All you need to do is find yourself a reliable wi-fi connection and get on Skype to make calls. The Skype app also integrates with your existing Skype account so if you've got a SkypeIn number, friends and family can still dial the number and get a hold of you on the iPhone.
What Is Your App Bread And Butter?
None of these apps are too flashy (except maybe PicTranslate) but serve important functions and save you money as you travel. Outside of these functions, the other things the iPhone comes with (i.e. maps) cover most of what you need from a mobile device when traveling. Sure, there are countless very useful and cool applications for the iPhone, but what are the ones you keep coming back to over and over?