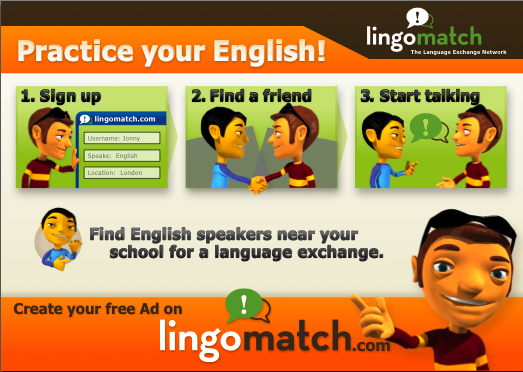 LingoMatch, a language social network I reviewed a few weeks back, is a free Web tool travelers can use to practice and meet up with others to exchange their language skills. I had the opportunity to interview Andrew Playford, the founder of LingoMatch, to learn more about the Web app and how travelers can make the most out of it.
What is the basic premise behind LingoMatch?
LingoMatch helps people more effectively learn new Languages by connecting them to local language conversation partners for face-to-face conversation practice. This immersive technique, known as language exchange, helps learners overcome the gap between classroom instruction and real-world application, which is the largest single barrier between knowing how to read or write and being able to fluently speak a new language.
When did you create LingoMatch?
LingoMatch officially got started development in October 2009 but I had been mulling over the concept for years.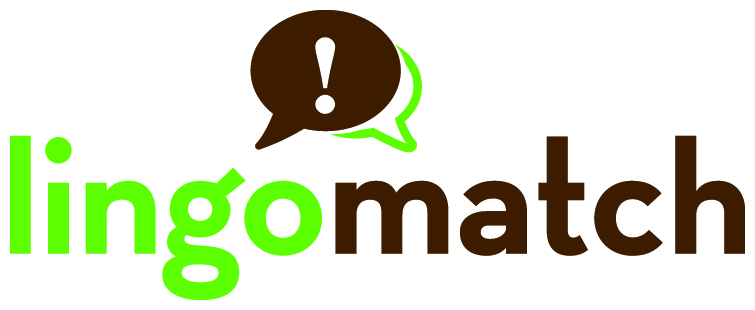 What was the inspiration for the site?
In 2002 I was living in London waiting for my US greencard to be processed so I could go back to New York. I had to kill a few months before it would be ready, so I decided to go to Salamanca in Spain to a Spanish Language School for 3 months. At the time I had zero Spanish. When I left I was reasonably proficient and one thing that was very effective and highly encouraged by the teachers, was meeting up with locals for what they call an "intercambio" i.e. local Spanish people wanting to learn English. We have coined this a "lingomatch".  The problem was the process was very awkward as they just used a notice board where people wrote their cell phone numbers under the relevant target language. When you called you both had no idea what the other was saying. Quite comical. There had to be a better way. 8 years later – there is.
Can and do you track meet ups?
At the moment we are only providing the platform for learners to find their lingomatch's. They can converse any way they want from meeting in a cafe to getting onto Skype. We are not trying to control the medium and at the moment we don't track the match ups. This may change in the future as we get to know our users better and learn what they want.
Is there anyway to rank meet ups?
The best way would be to rank by frequency. When it comes to conversation practice its about quantity first, quality second. The more you do it the better you will get. However, as I said previously, we need to get to know our users better to really understand this.
How has the site being going – do you have any new features or projects planned?
The site has been going really well considering its early stage (barely a month old!) People are using it like we had hoped and its amazing what language combinations pop up where you would least expect. I have always had a hunch that wherever you live, there is someone who lives around the corner that speaks the language you are learning, problem is until now, these people have been really hard to find.
IP Mapping. Instead of defaulting to London you will go directly to your local city if we have it. If not to the default city in your country. If you change your city you will got to that city in your next log-in.
Facebook Connect. We will implement Facebook Connect and Sign-in via Twitter, Yahoo and Google. This will create a short cut Ad creation process depending on what data your site allows us to pull through in their API. It will also have a big impact on how the Ad is published.
More countries. We will expand the site to cover major cities in lots of other countries. The base site will stay in English but we will encourage people to post Ads in the language of their country so for example in Brazil we would like to see Brazilians using Portuguese etc.
What is your advice for travelers who may be interested in using LingoMatch?
If I was traveling first thing I would do would be to jump on LingoMatch in my local city and find someone from the place I am going. If you speak the language at the destination you probably need to brush up on it and you can do that finding out what's hot and what's not from a native. I would then create a new Ad in cities along my route so I could meet locals in each place. So much better to visit somewhere with local help. They would be delighted to practice some English and you get the inside scoop.
Thanks Andrew for taking the time to answer my questions. You can check out this free Web tool at LingoMatch.com.