Changing timezones, the lack of a good alarm clock, and fatigue while you travel can make it hard to get out of bed when you need to. Fortunately your digital nomad gear can be converted into some pretty good alarm clocks that will get you out of bed. They're loud and unique sounds that are effective in catching your attention, even in the deepest slumber.
1. Online Alarm Clock
One of my favorite web tools, Online Alarm Clock is a simple clock with an alarm setting that's annoying enough to cut through any amount of jet lag. It requires an Internet connection but you can bookmark and leave the page open to use Online Alarm Clock locally.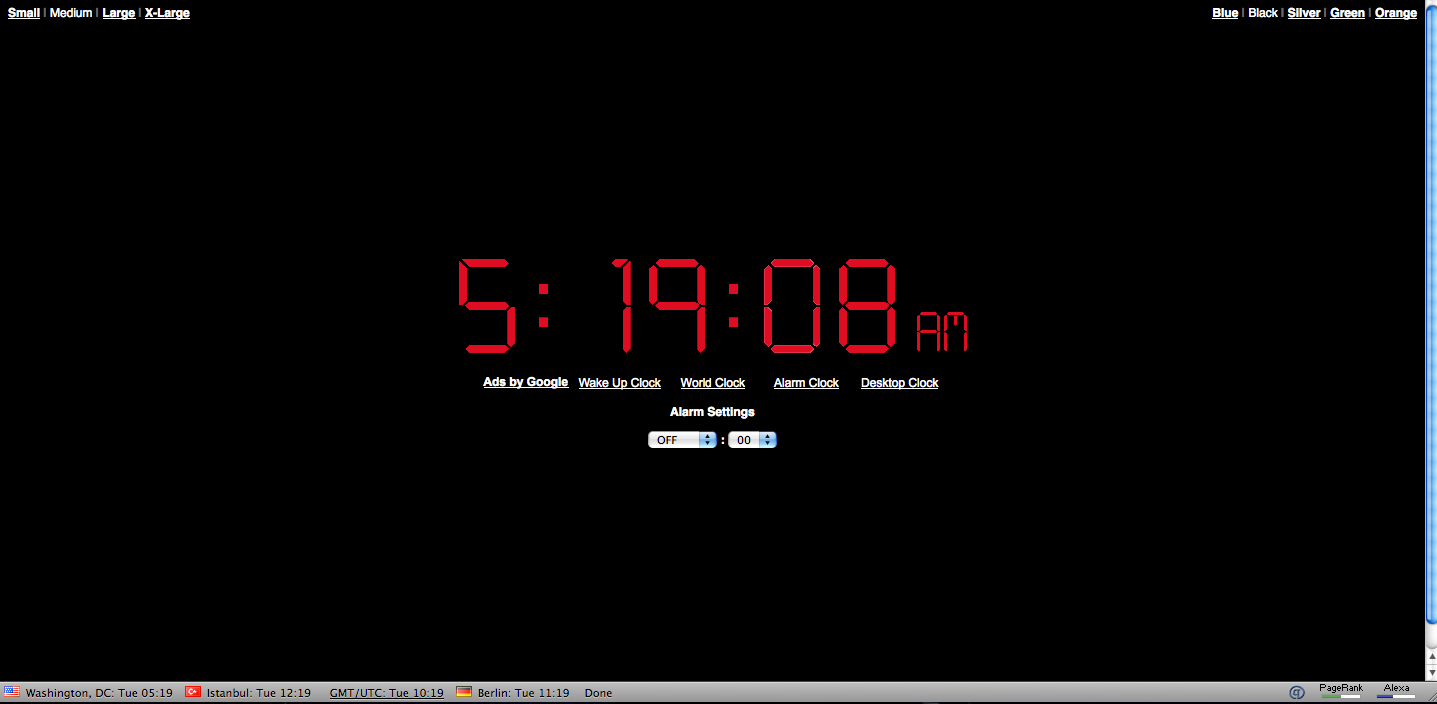 2. Simple Timer Firefox Add-On
This extension adds a little clock to your Firefox browser and lets you set audible and visual alarms. Remember to crank the volume up on your laptop so you'll hear it. You can also use this plugin to remind you about that tour later in the day or get you to take a break from checking emails. One feature that's very useful about Simple Timer is that it lets you set multiple alarms.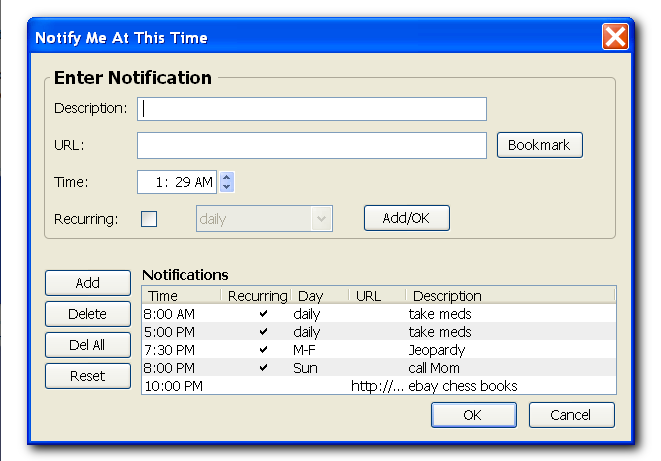 3. MetaClock
This website has some pretty colorful wake up tones, just check out 'Guten Morgen' – who wouldn't want to wake up to that catchy tone? You simple set your wake up time, preferred alarm song, and additionally any websites you'd like to pop up as well at metaclock.com.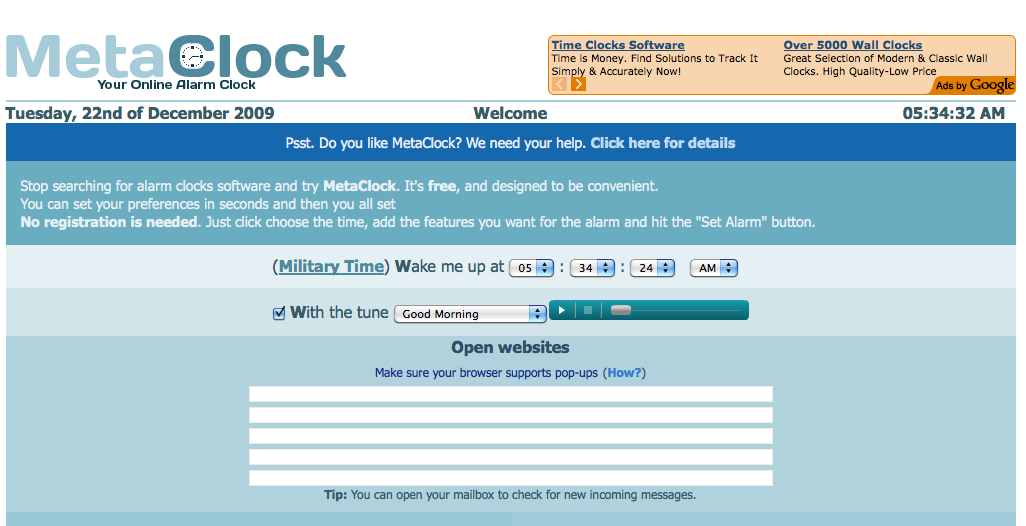 These are some fun ways to wake up but there are more straightforward methods like setting the alarm on your cell phone and tossing it to the other side of the room or having a wake up call if it's available where you're sleeping. Those aren't as fun though and by rotating these techniques you'll prevent your ears and mind from becoming immune to the alarms.
It's also a good idea to keep track of timezones using FoxClocks so you can adjust efficiently.