In Part 1 of a traveler's guide to hacking wireless networks you got prepared to get online by researching where there might be free wireless, tested for hidden networks, and tried some URL hacking and social engineering. When those tactics don't work it's time to bring out the right tools to try and crack whatever wireless networks you can find.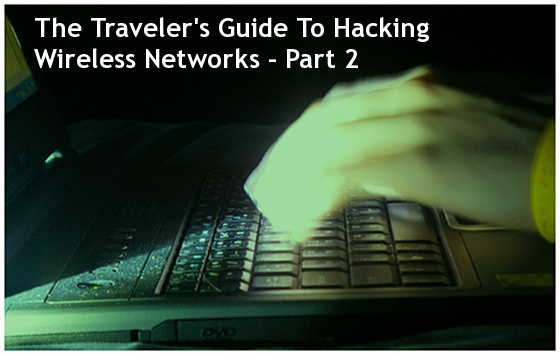 The Necessary Toolkit For Cracking WEP

You'll need the right tools to to crack WEP wireless encryption (NetStumbler will tell you if it's WEP or not). It's an old standard that still being used in a lot of places and if you tinker around with the tutorials linked below it's an easy crack that will come in handy the next time you couch surf with someone who can't remember their wireless password.
Long Range USB Antenna – Start with finding yourself an Alfa long-range USB antenna which run about $40-60 in the US. These small devices not only extend your wireless range by 3-5 times (depending on the model) they also play well with some useful hacker tools.
Virtual Machine Software – Next you'll need to download one of these free virtual machine software. Windows users can use VMware Player and Mac users grab VirtualBox. Virtual machines let you run a computer within a computer so you won't mess up your settings. You can also run Linux on your Windows machine or Windows on your Mac like shown above.
Backtrack 4 – Backtrack is a version of Linux filled with tools for hacking that you can run inside the virtual machine software. The download is a 'virtual CD' that you will use to install in the virtual machine. It's an easy process that won't take more than 5-10 minutes.
Once you've got the right equipment start looking for some WEP-encrypted wireless networks that might be in (your now newly extended) range. I was about to create an entire post on cracking WEP with Backtrack but this Lifehacker step-by-step post with pictures does an excellent job. Of course if you come across any questions at any point in the process feel free to send me an email with your questions.
Tether Your iPhone
Tethering is a fancy way of saying you're going to use your iPhone or other mobile device's data connection to get your laptop online. This isn't hacking a wireless network per say, but it's another way to get online. There are lots of ways to tether the iPhone and other smart phones (Google your phone + "tethering"). The video below shows a method for the iPhone that doesn't require jailbreaking it.
Be careful using this feature though if you're outside of your unlimited data plan area otherwise you could end up with a very, very expensive bill.
Share With Friends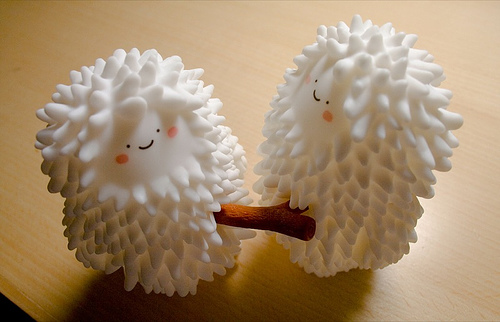 There are many other techniques to cracking a variety of wireless networks that I haven't mentioned. Sometimes though you've just got to break down and purchase a wifi connection at the airport or in a hotel. What you can do though is to buy one (i.e. Boingo) connection, share it with your friends from your laptop, and split the costs.
CNET has one of the best (and quick) ways to share your Internet connection in XP, Vista, and Mac Leopard in this video. One thing you should never do though is connect to any computer-to-computer networks that you didn't set up.
Layover Learning
Some of these wireless hacking techniques take time to get the hang of even though they're pretty straight forward once you're familiar with the processes in the tutorials. Take the time you have the next time your flight is delayed or you end up spending a night in Singapore Changi Airport to play around with these tools and see what kind of connection you get access too.
It's a good time to practice even if there's a free wifi connection nearby. It'll be that much easier to Google new wireless hacking techniques and videos.
[photos by: therobedscribe, Andy Woo]