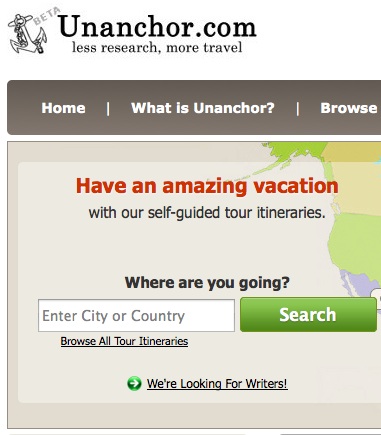 This is a guest post by Jason Demant, the co-founder of Unanchor whom I interviewed back in 2010. Since then, a few things have changed on the site where travelers can create and sell their own personalized itineraries – this is Part 1 on how to use Unanchor in a series that covers 3 of my sites. You can catch Part 2: How To Write Useful Travel Guides For Readers Of Your Travel Blog and see Unanchor in action with Part 3: What To Do In Seoul, South Korea On A 24 Hour Layover.
At the end of 2009 my wife and I quit our Silicon Valley cubicle jobs, sold all of our stuff and set off to travel through Asia for a year. While traveling I was constantly faced with two major issues – 1) What the heck do I do with my life? and 2) Figuring out what to do and how to get around in a new city. To solve both, I co-founded Unanchor.com. Unanchor is a site where anyone can create and sell unique online travel guides, which we call 'self-guided tour itineraries'. Self-guided tour itineraries essentially answer, "if a close friend is coming to visit you for 3 days, what would you do with them?"
Fast forward a little over a year and the site has officially launched. We have thousands of travelers coming to our site every month, and have nearly 100 itineraries for sale. If you've ever wanted to become a published travel guide writer and get paid for it, now you can.
Why Write For Us?
We're always looking for new local experts to write itineraries. After working with hundreds of writers, the common thread I've found with the best writers is an intense love of their city. Sure, you're going to make some money writing for us (which will hopefully grow over time), but to be honest, writing itineraries is not easy. They take a lot of time. If you want to show off your city and give travelers an awesome way to experience your city, then writing an Unanchor itinerary is the way to do it.
New Itinerary Writer System
We've been working hard to make it easier for writers to create itineraries and have recently released a new itinerary writer system. Here's a quick look:
1. Sign up, login & get started.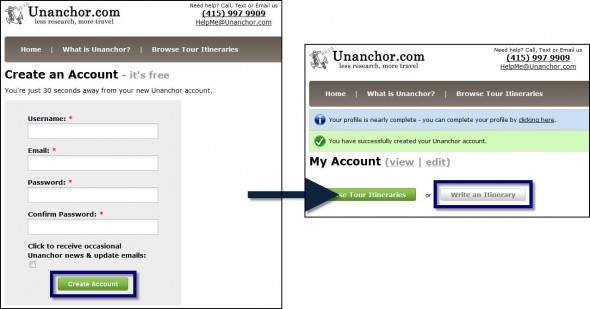 2. After entering some general information on the itinerary, you'll be presented with our primary itinerary interface. There are two main components in our itinerary system.
The first are attractions — these are the main activities in the itinerary.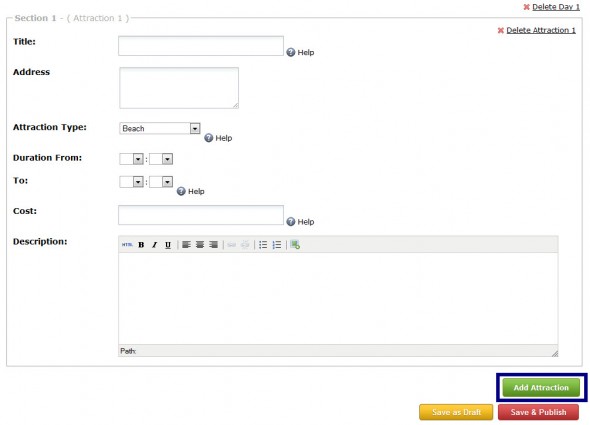 The other section is transportation — how to get between your attractions. Each time you click "Add Attraction" we automatically add a "Transportation" and an "Attraction" section.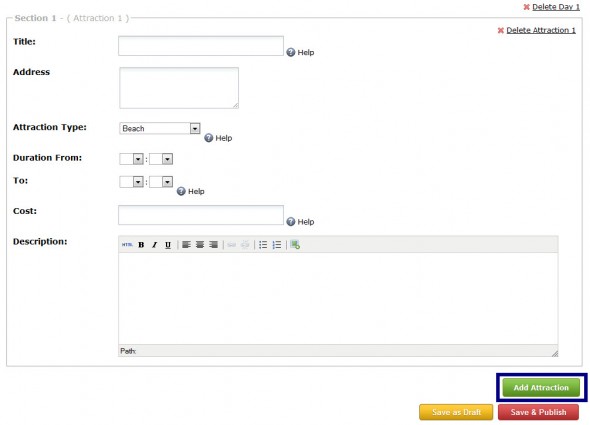 You can also upload, and insert images. (Highly recommended of course for a good itinerary.) If you're a blogger, this system should feel familiar to you.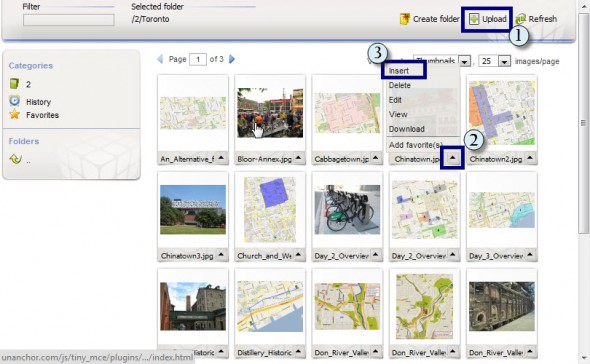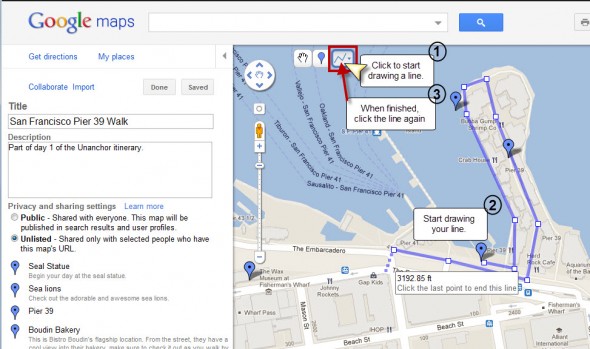 Creating Great Maps
One of the key pieces to a great itinerary are clear maps and directions. Here's how:
1. Go to Google Maps and login if you haven't already. Click "My Places" and then "Create Map".
2. Create your title, description and start dropping your place-markers.
3. After dropping your pin placemarkers, start creating your walking path. Start by clicking the line icon, then click any 2 points to draw a line between the points. When you're drawing your line, each click will allow you to change the direction of the line. Don't worry if your line isn't perfect, since you can easily edit it afterwards.
Wrapping Things Up With Some Post-production Editing
After creating your map, we recommend that you do some final editing before inserting it into your itinerary.
1. To get started, download, install and open Jing [free and available for both PC and Mac].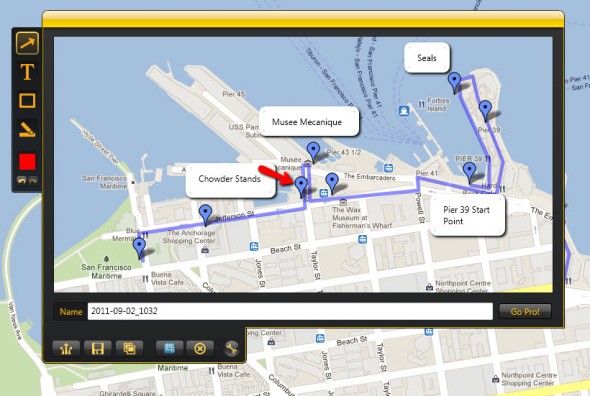 2. Take a screenshot of your Google map and then use the edit tool to add labels and arrows.
After adding labels and editing the map in Jing, you're ready to save it as an image and paste it into your itinerary!
How To Get Your Itineraries Up On UnAnchor
To get started as an Unanchor local expert you'll need to fill out this application form. It's a simple form asking for basic information about the itinerary you plan to write.
Thank you Jason for this walk through Unanchor, a great place for travelers to try and earn some extra cash by helping out other travelers with experienced tips. Follow up with Part 2: How To Write Useful Travel Guides For Readers Of Your Travel Blog and get a good example in Part 3: What To Do In Seoul, South Korea On A 24 Hour Layover.