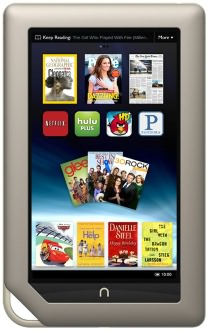 It's been a while since we looked at the differences between the Kindle and Nook for international travelers. That of course was the Nook Wi-Fi and Kindle 2; mostly straightforward eReaders mostly without color or touch interfaces. Now however, the jump between those class of eReaders and the new generation of 7-inch tablets – in the Kindle Fire and Nook Tablet – has grown considerably, while the differences between the two for international travelers have shrunk.
Most of your choice now lies between whatever online store you've already committed yourself to, what type of computing device you want, and about $50.
Access To The Online Store
Nook Tablet: There have been some changes made to Barnes & Noble's (B&N) handling of the international restrictions it faces (being a US-only company). While previously purchases were limited to those buying from computers or devices physically in the United States or Canada; the restriction has now been lifted for those with US or Canadian credit cards. (With only a few exceptions.)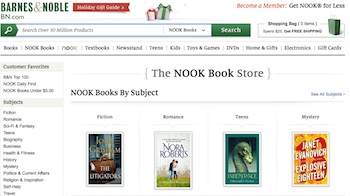 That makes it easier to purchase books and apps for the Nook Tablet when you're traveling outside of the US, both from your device or laptop.
Those of your without US or Canadian credit cards can use the free download HotSpot Shield to make your computer appear to be in the US, even when it's not.
Kindle Fire: The Amazon store has various international versions – and if there's one in the country you're visiting or live in, then you've got access to their Kindle store (with minor exceptions). Your prices may vary for ebooks and all ebooks aren't available across stores (that depends on a complex mix of publisher rights).
Streaming: Currently Amazon Kindle's streaming features are limited to the US. The Fire's streaming feature gives you access to movies and music from the Amazon store directly to your device – one of the main advantages of the device over the Nook Tablet.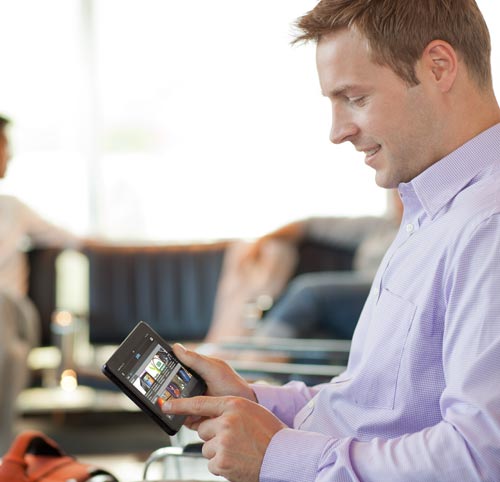 Purchasing The Device Around The World
Nook Tablet: Unfortunately at the moment B&N only ships the Nook Tablet within the United States. Plans are underway to allow international shipping but for now, you'll need to be in the US or have a friend ship it to you. (There may also be devices being resold on other sites like eBay.)
It's worth noting that US military addresses around the world are eligible for shipping internationally.
Kindle Fire: Similar to the Amazon store, international versions typically mean you can ship the Kindle Fire to a number of countries.
Library Checkout
Amazon Fire: This rather innovative feature which lets you check out ebooks from public access libraries is currently only available in the US. Rumor is that Amazon is working to expand this functionality around the globe; and based on how fast they've moved in the past, don't think it's out of the question within the next 12-18 months. For now though, you'll have to wait.
Nook Tablet: B&N uses Adobe Digital Editions (ADE) for library book use but it's loosely restricted to use within the US. (There are some exceptions so it's worth trying or at least checking the website of the library you're looking to borrow from.)
In both cases, using a proxy like Hotspot Shield mentioned above, will get you around these restrictions for nearly all libraries. My guess is this will be a big area of growth for both online stores in the next year as more libraries (and bookstores) go further online.
So, What's In That Extra $50?
Well, practical reasons aside like having to work with proxies, the Nook Tablet currently sells for $249, while the Amazon Fire is $199.
A few remaining key differences between the two for international travelers remains in the question of what you want in a device. The Kindle is cheaper and more of a straightforward reading device for ebooks, despite the color design. For the added $50 in the Nook Tablet, you get a more powerful, all-around computing device – something closer to a simple iPad rather than the fancy eReader the Fire is. The Nook Tablet also reads the free EPUB standard format the Fire has yet to adopt.
This said, if you've already got a large collection of books in either Amazon or B&N's store, you're better off sticking to where your personal library is unless you're really looking to change between devices. (Since you can't transfer Amazon or B&N ebooks between the Nook and Kindle or visa-versa.) Internationally, with the right proxies, you're not likely to be stuck outside of any online store – but actually shipping and ordering the physical devices on the other hand – might take a bit more work for the time being.