Aside from searching for low airfare, visas can often be a confusing and time consuming part of planning an international trip. The interactive site VisaMap highlights the places your nationality doesn't require a visa, visas on arrival, and places you'll need to apply for in advance.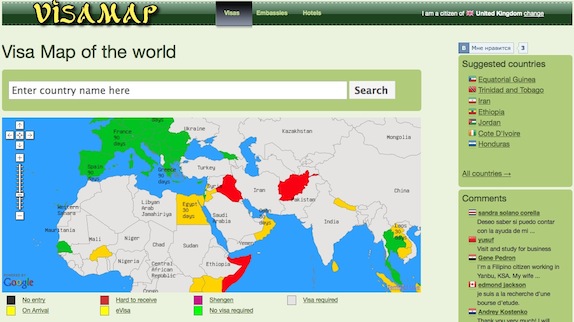 VisaMap lets you choose you nationality and covers just about most of them from around the world. You'll be able to get a quick glance at where you can and can't travel easily – as well as an idea of which countries might be more difficult than usual to get a visa for.
The Start, Not The End
Just exactly where VisaMap pulls its data from isn't clear and visa requirements can change rather quickly, so always follow up with the appropriate embassy if you have any doubts. Fortunately VisaMap, which is free to use, also has a good Google Maps mash-up of embassies around the world based on the citizenship you set.