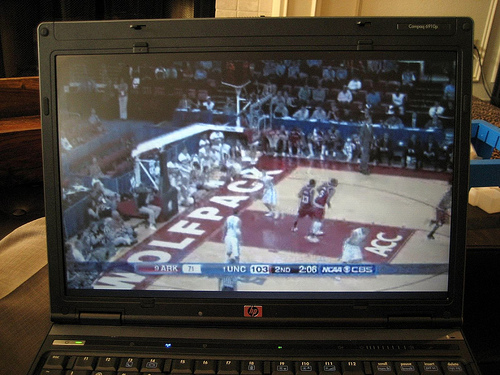 Despite our evermore connected world, regional restrictions can make it difficult to catch up on your favorite teams or to watch live streaming games. For you sports fans on the road here are some ways to catch March Madness, the NBA Finals, Super Bowl, or whatever other sporting event you can find on the Internet.
Find The Scoreboard
You can use these websites to track the scores from almost any sport, including international football (soccer) games.
ESPN Scoreboards – You can search their site or bookmark a few hacked urls (i.e. http://scores.espn.go.com/NBA/scoreboard, http://scores.espn.go.com/NHL/scoreboard, etc.)
Almost all sporting leagues around the world now also post live scores on their websites, and some also include a text play-by-play you can follow.
Use Radio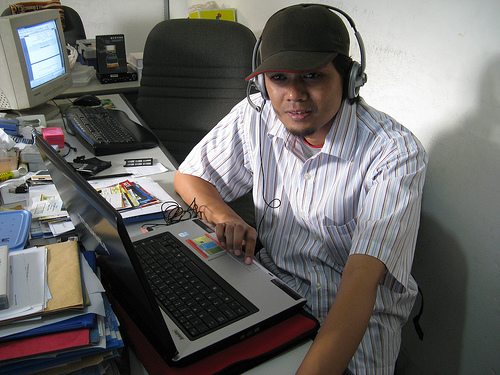 There are those situations when you realize you miscounted the timezone difference only to find yourself desperately trying get a live update of a game that's only got a few minutes left. The score updates just don't capture the excitement in those situations and can be frustrating, while setting up a video feed takes too long. Look for the local radio station, many will feature live streams of sporting events for free directly from their websites. The websites below will help you find the radio stations:
To get find out what radio station to look for use some basic Google hacking and search for "[TEAM NAME] radio".
Watch Video
To get around regional blocks, all you have to do in most cases is convince the other website that your computer is somewhere else where it's OK to watch a given stream. That's fairly simple to do, particularly if you prepare ahead of time. I've already written about these ways to get around regional blocks, here are the links below.
HotSpot Shield – Despite some sites catching on to it, HotSpot Shield is still an easy way to watch US-based websites. It's ad heavy and sometimes slow to connect but works on PC and Mac.
HotSpot Shield Alternatives – There are other free VPNs online and there is also some information on setting up your own.
Using SopCast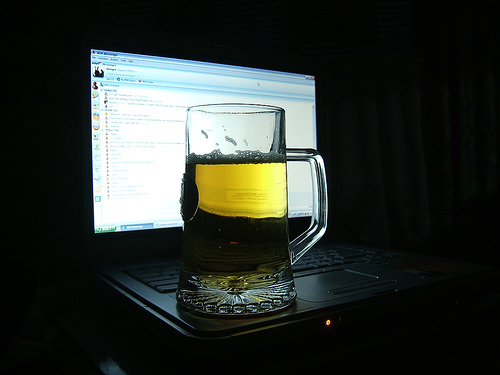 SopCast is a peer-to-peer (P2P) broadcasting system where you someone who does have access to a game, rebroadcasts it on their computer online. It's a hit or miss system since you can't always find the game you want, and each particular broadcast can get pretty sluggish in heavy traffic. That said, when SopCast does work, it works well.
eHow has a pretty good rundown of how to use SopCast but I've listed the basic steps below.
Download SopCast.
Use the P2P forum to find a link for the sporting event or particular game you want to watch.
Cross your fingers the connection is a solid one.
Many More Methods
There are a countless number of ways to get the content you want online, including live sporting events. I haven't nearly listed all of the ways but would like to hear what methods you use and recommend? Of course getting around regional blocks mat violate some laws so only do so at your discretion.
[photos by: protoflux, Ikhlasul Amal, Deeger]