Apple recently launched their new operating system, OS X Lion and you may be wondering if you should upgrade or if it's something you can put off for the time being. Apple has made it very easy to upgrade – it's all done online through a download from the App Store – but chances are you won't like the added footwork, especially if you're currently on the road.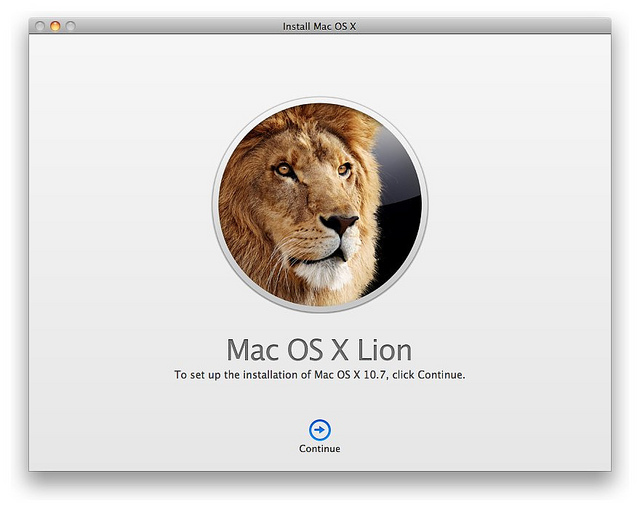 It's A Big Download
Keep in mind you can't run out to an Apple store and pick up a DVD of OS X Lion, it's download only and a hefty one at that. Don't even consider beginning the 3.5 gigabyte download from that flaky wireless connection at your hostel or when hanging out a cafe for lunch. OS X Lion will take a while to download, even on a good connection.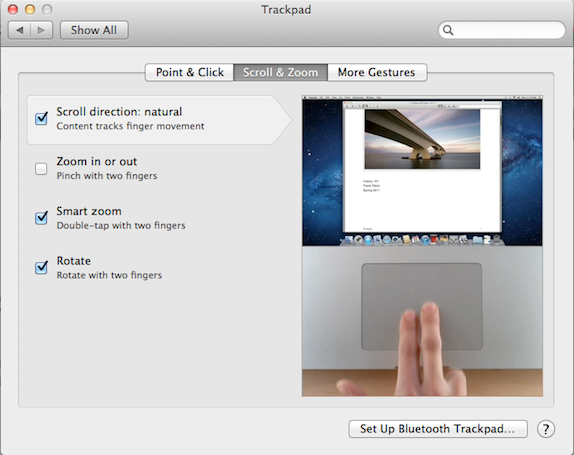 Some Drawbacks Of OS X Lion
I hate to start with the bad but in many ways they outnumber the good upfront. Most of these things can be tweaked, changed, or reversed but that means you'll have to do them after installation.
Reverse Scrolling Is A Nightmare – The world is pretty much set on scrolling with a mouse, in OS X Lion, Apple reverses the scroll so it's more like an iPhone or iPad (iOS). What is so intuitive on a touchscreen (scrolling up to go down a page) is a disaster with a mouse. You can (and almost certainly will want to) undo reverse scrolling in OS X Lion.
Disappearing Scroll Bars – Apple also tries to force a bit of iOS on users by hiding scroll bars in many applications. The applications that do have scroll bars though are a bit wonky (e.g. Firefox) so it's a good idea to enable scroll bars in Lion; at least for those applications that just don't scroll properly.
Dashboard – If you like your Dashboard to overlay on your open desktop, you won't like that Dashboard is now in a completely separate window.
Trackpad Changes – No more 4-finger swipe up to get to your Desktop; that and several other trackpad motions you may be used to have been changed.
Slightly Slower– Speed tests I've run show Lion running slightly slower than an identical system running OS X Snow Leopard.
Incompatibilities: It's also important to note some of your applications might be incompatible with Lion. There are quite a few Adobe products that won't work or will require you to install patches first. You can and should check to see which of your applications might be incompatible before upgrading.
[Note: Those of you using Crashplan – my favorite backup program – will need to launch it after a Lion upgrade to apply some necessary patches before automatic backups can resume.]
Good Reasons To Upgrade
Assuming you're willing to put up with the issues mentioned above there are some advantages to upgrading to OS X Lion.
Full Disk Encryption – In my opinion, the best reason for travelers to upgrade to OS X Lion. Previoudly, OS X's encryption feature File Vault would only secure the information in your home directory. A decent implementation that left parts of your hard disk unencrypted and didn't offer compatibility with a few things (like working with some printers on Windows networks.) Lion OS X encrypts your full hard drive in a one time operation, works with many more things than previous versions, and even secures external drives as well.
LaunchPad – One area where Apple with iOS in a good way with Lion is LaunchPad. It's basically an page for your apps, and will be very familiar to iPhone and iPad users. LaunchPad makes getting to your apps, organizing them into folders, and installing/uninstalling them much easier.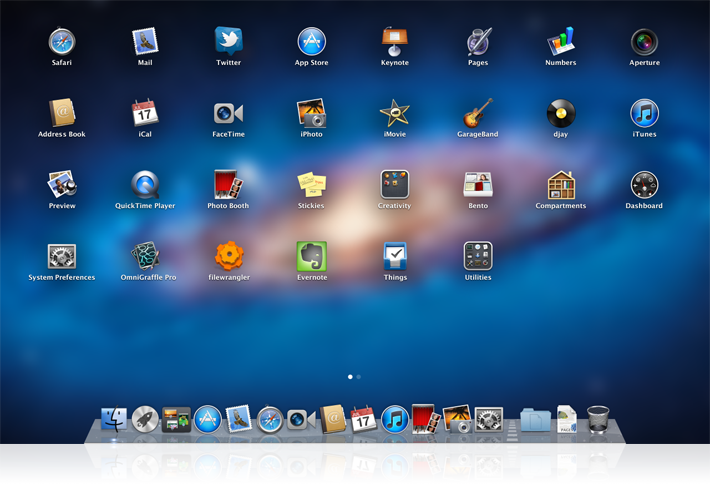 Version Control – Much Exactly like Time Machine, Lion now automatically auto-saves your TextEdit documents and images you may be editing in Preview.
System Resume On Restart – Now you don't have to shutdown all of your applications before restarting your operating system, Lion gives you the option to save and have your system return as it was after restart.
AirDrop Makes File Sharing Incredibly Easy – Setting up shared folders in Macs before Lion wasn't always a smooth process; but Apple fixes those issues very efficiently with AirDrop which is built into Finder.
Apple also has packaged a lot of little goodies (more than 250 of them actually) that make enhancements behind the scenes, especially in the areas of security (sandboxing), energy efficiency (low-power wake), iCal and Mail. For $29.99 as an upgrade, Lion is much less expensive than its Windows counterparts (always a nice touch on Apple's part) but still feels like a work in progress.
OS X Lion isn't a "must" upgrade and while it certainly is the future for Apple (you'll have to upgrade eventually); unless you want a new software toy to play around with it might be worth waiting for the next release.
[top screenshot by BasBoerman]